TECHNOLOGY
SUTRA
SUTRA
The Sutra is a legendary touring workhorse. It doesn't complain, provides a comfortable riding posture, durable parts, that classic steel feel, and somehow doesn't break the bank. We've taken that same winning formula and added modern updates while maintaining its hardy, durability-forward nature. STI 2x integrated and reliable 10-speed Tiagra levers complement a wide-range GRX drivetrain and a lauded Tubus lowrider front rack. A slightly relaxed geometry update creates big-day comfort without slackening things to a state of lethargy. Ride anywhere, ride far, ride a Sutra – now modernized.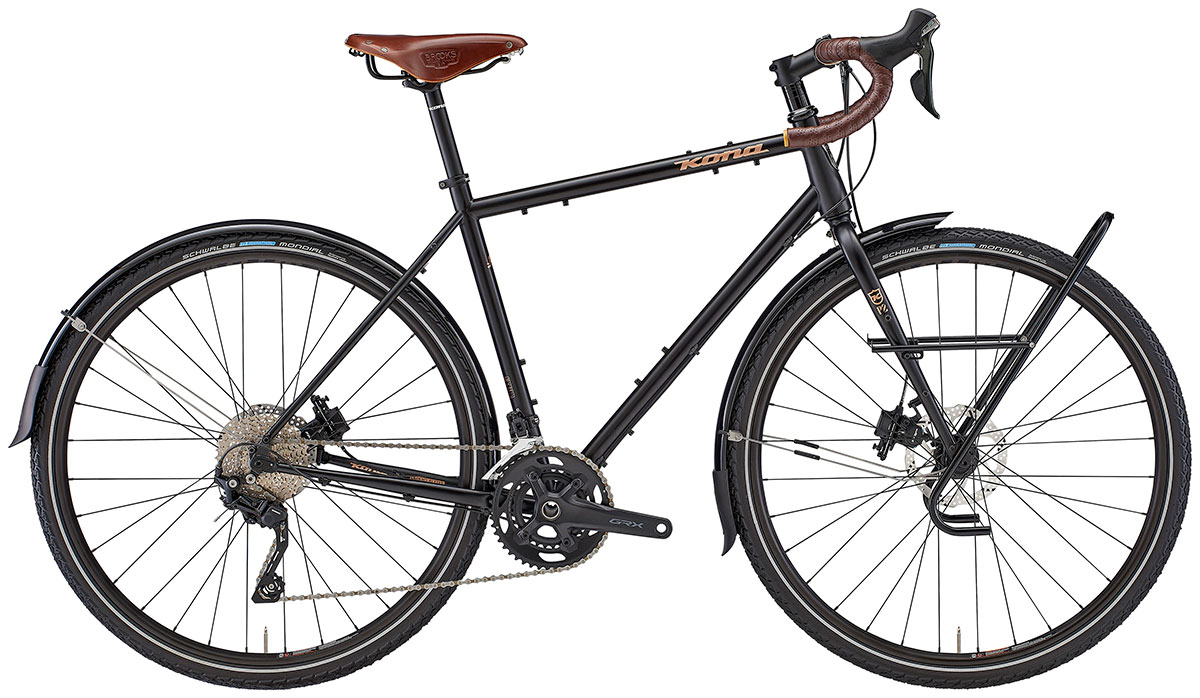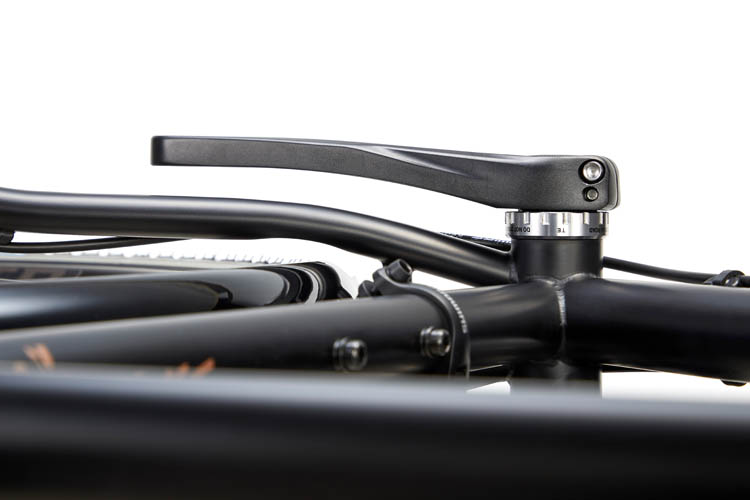 A 68mm BSA bottom bracket provides a narrower Q factor for knee comfort and more road crankset compatibility.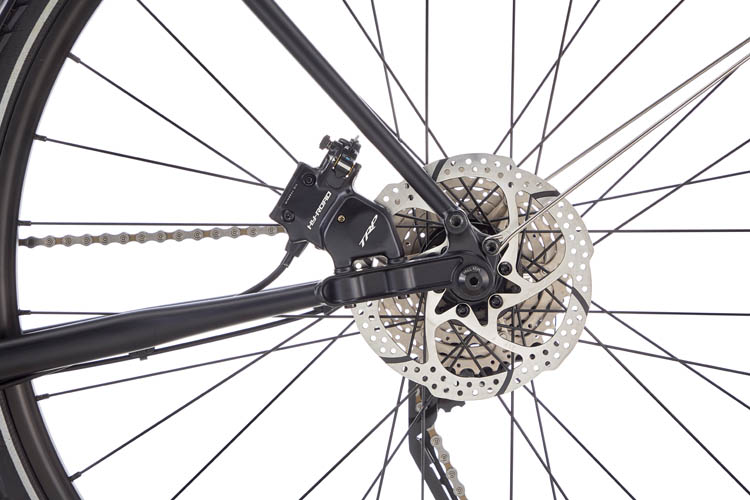 A revised dropout allows for 160/180mm rotor compatibility. Want to bring along the kitchen sink? You now have the braking power to do so.
A robust Tubus Tara Big Apple front rack lowers packed weight, providing a steadier ride than higher center of gravity rear pannier racks.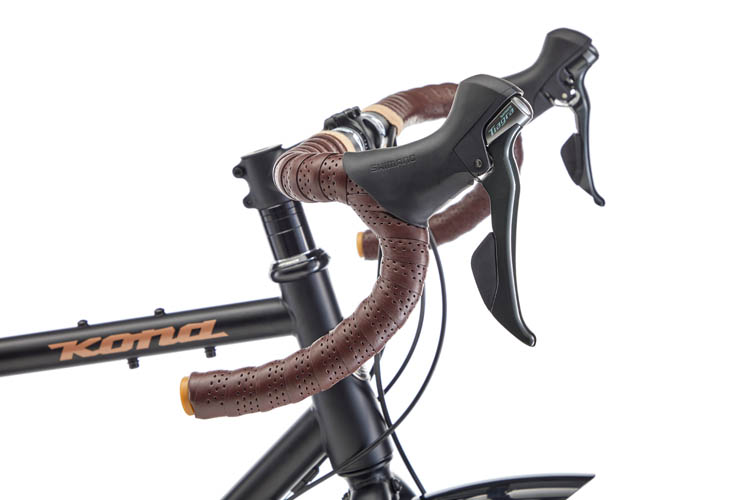 Integrated shift/brake levers keep your hands in place while shifting, creating a more controlled ride.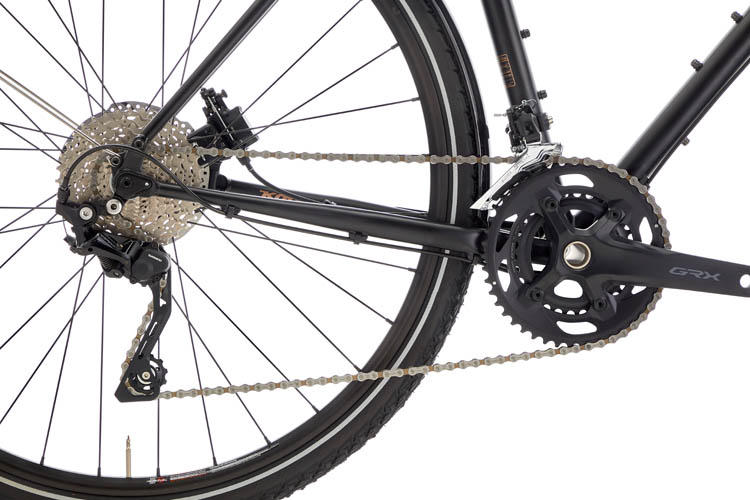 Wide-range 2x 10-speed drivetrain simplifies gear combinations for fewer cross-chaining ratios and less front derailleur rubbing, while maintaining high-and-low gearing as well as even gear steps.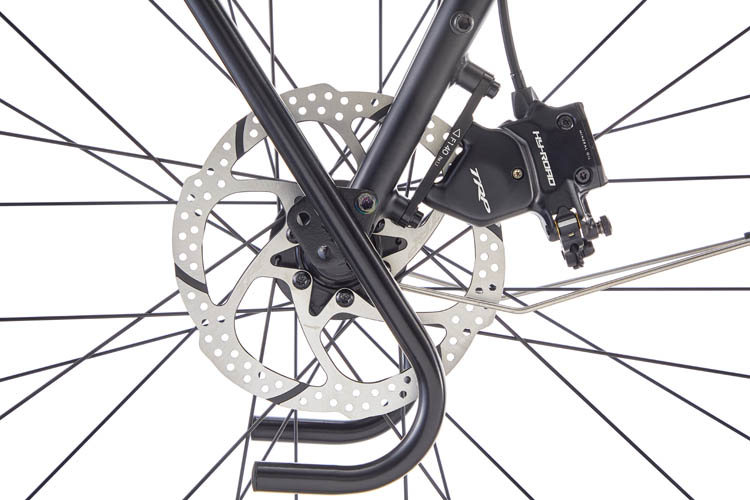 The simplicity and value of cable actuation, the power of hydraulic calipers.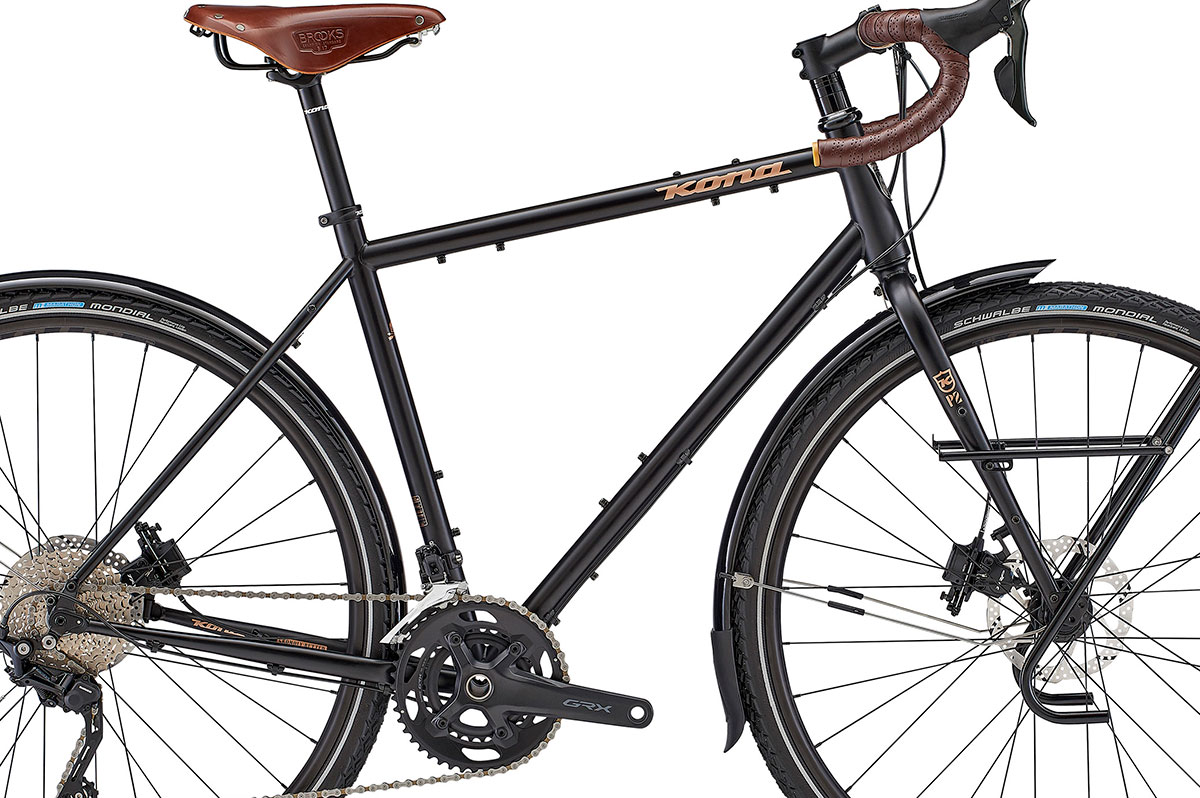 Compared to the previous Sutra, the headtube angle is 0.5 degrees slacker, the seat tube angle is 0.5 degrees steeper, and the stack height slightly increases for better all-day riding comfort without making the Sutra's handling feel slow or lazy.